Founded in 2009 ,Guangzhou Guang Hui Shi Electric Co.Lt, is located in Guangzhou Baiyun District,  15-minutes-drive from the airport. The headquarter is in Guangzhou Baiyun District Xia Mao Industrial Park, by the beautiful Baiyun Lake. It Is the first to focus on aluminum torchlight R & D, production, sales and service all in one high-tech enterprises in China. It won the China National Copyright Bureau flashlight control system certificate repeatedly, which is issued by the Intellectual Property Office. Even a variety of products with the utility model certificate and design patent, had repeatedly won the honorary certificate of high-tech products, and got the Chinese government financial incentives for high-tech enterprises.
The aluminum torchlight is produced by our company, being adopted imported LED lamp beads from CREE. AS the industry leader, we created USB constant voltage and constant current charging technology. Especially,the  unique USB charging function. Meets needs for family lighting, night out, adventure, camping, fishing, cycling …in any complex environments. All products are used high-grade aviation grade aluminum shell, with waterproof, shockproof, anti-fall, Anti-pressure and other functions all in one. The rechargeable batteries can be used circularly 1000 times. Our company has a series of automated lathes, high-tech production technology and testing equipment to process raw materials to products. Also with a large research team, lots of management personnel and sales personnel.
Since its foundation, the company adhere to the people-oriented, integrity management, and corporate conscience. As the top of the aluminum torchlight field . Make our own brand, in the Business mode of spot wholesale and district sole agent. Nevertheless, in the price chaos, quality problems and other chaotic complex trade environment, we insist on making only high-quality products in reasonable price. We control the product quality, double checking the process from the raw material to the product . Any blemish products which will affect the clients good experience will be immediately singled out and none of them can get into the market.
Enjoying over ten years good reputation  in this field, GHS's products became well-known in the torchlight field, and popular in amounts of consumers. As products became more sophisticated, our company set up branches office in Dubai ,Bahrain and Malaysia. With the mode of district sole agent , we help the agents to expend the local market, try to approach the optimization.Our company set up a complete sales network in Dubai ,Bahrain, Kuwait, Malaysia, Northeast Africa, Southeast Asia and other countries. After integrity cooperating closely with dozens of district sole agents, we get all good feedback.
And with full support from our company, the district sole agent's market share  averagely increased by 5% – 15% on the basis of the original,maintaining the trend of increasing year by year, that makes our company have been considered as their Long-term reliable partner.
Guang Hui Shi Electric Appliances
Using the top raw materials and superb flashlight manufacturing technology, caring market after-sales service, producing the best quality product. Over 9 years, we insist on the mode of district sole agent, maximizing the sharing of resources in order to achieve mutual benefits and win-win cooperation,to benefit every agents and consumers. So GHS invites every like-minded friends to get together for mutual development and progress. In the future, we will continue to work hard for enhancing product performance, appearance, innovation and service. Even strive to lighten up the world,making the best products and services for consumers who in need, We hope we can stand by you every day in the future.
Mission: Customer demand as the center, product quality as the fundamental
Business model: own brand, spot wholesale, district sole agents .
Business philosophy: integrity management, pragmatic and enterprising .
Company's goal: LED lighting international brand .
Since its establishment, Guang Hui Shi Electric Appliances has won numerous authoritative certificates
2010
In 2010 , Guangzhou Guang Hui Shi Co., Ltd was established , became one of leaders of Aluminum torch light manufacturers , Also a High-Tech enterprise issued by China government .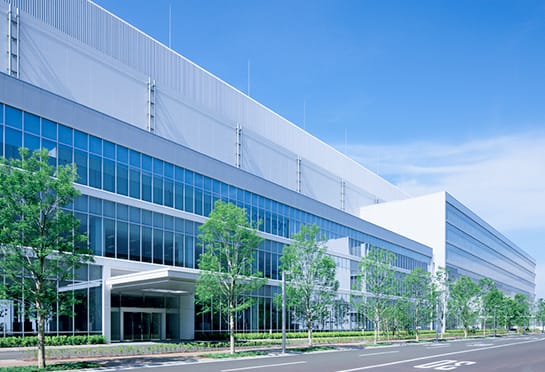 2013
In 2013 , the global turnover of Guang Hui Shi was $ 8,500,000 . The main countries are sold were Bangladesh , Indonesia , India , Malaysia , Nepal . Mid-East countries , Europe countries , South America and Africa countries .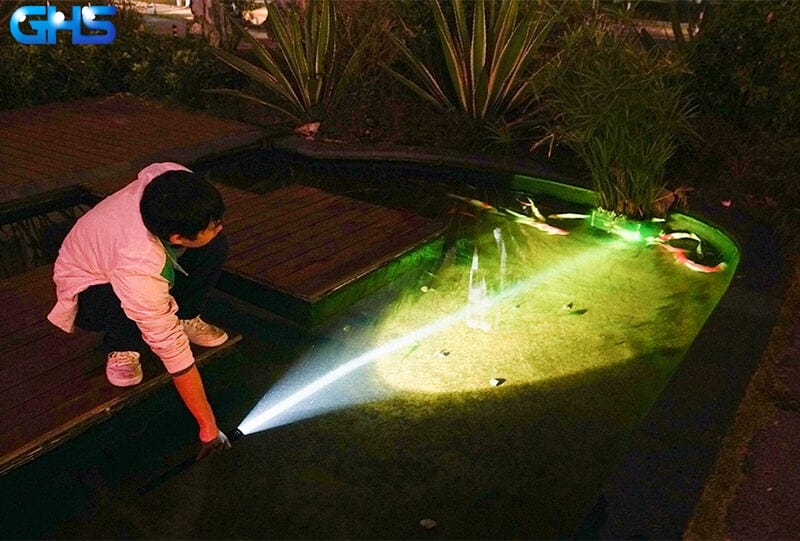 2015
In 2015 , Guang Hui Shi has established a branch in Malaysia GM Wholesale Market . The torch lights turnover of Malaysia branch in 2016 was $ 3,200,000 .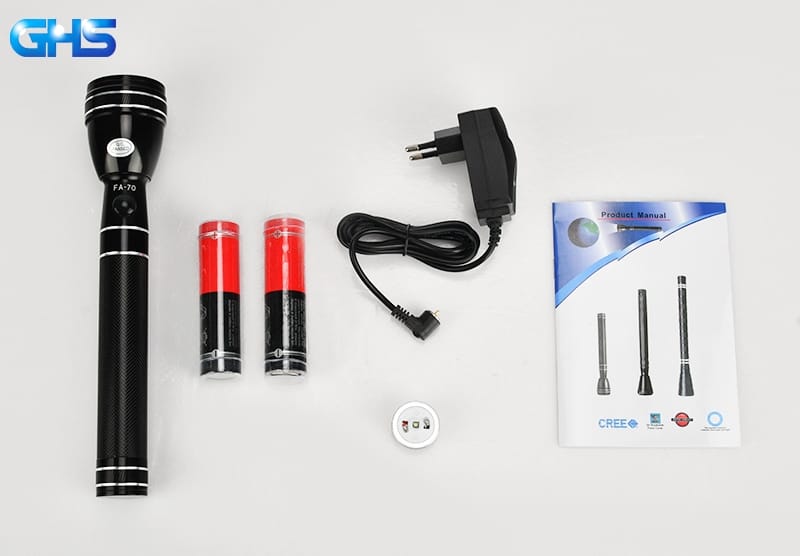 2017
In 2017 , Guang Hui Shi has established two branches in Dubai and Bahrain . The total amount of torch lights we produced this year is about 750,000 pieces .